Training and workshops
We want to make sure that everyone is supported well with their money and is enabled to have control and independence to live the life they choose. We don't just want to do this for the people we support directly, so we deliver training, workshops and presentations across England, Scotland and Wales to share ideas and information with as many people as possible.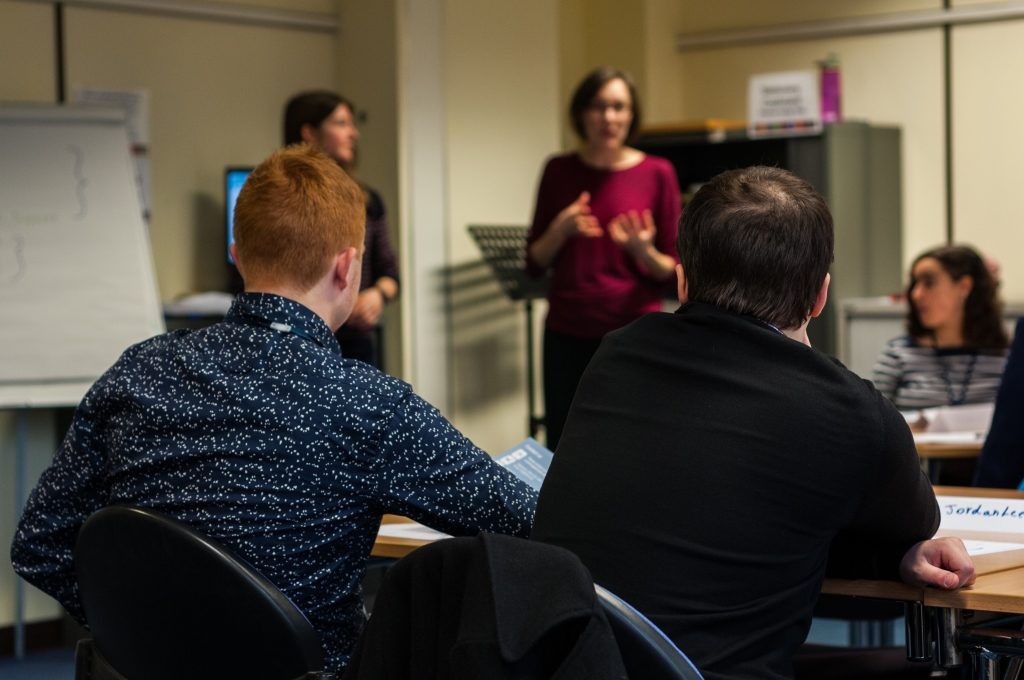 We cover lots of different topics around money, including:
Self-directed support

Best practice in supporting people with money

Benefits

Access to banking

Budgeting with the money plan game

Cost of living
We work with many different people including people with a learning disability, families, social workers and support staff.
If you would like a presentation or workshop for your group, then we would be happy to run a session just for you – please contact us to tell us what you are looking for.
If you are looking for a longer training session for your team, we can do a half or whole day session covering some of the topics above and anything else you are looking for. 
Delivered by Steve Raw, Managing Director and others from the Dosh team. Sessions can provide an in depth focus on a particular topic, or give an overview of key principles, as you require. We are experienced in delivering training for groups both large and small and would be happy to develop a bespoke training programme to meet your needs.
Next Workshop – Open for registrations
June 2023
09:30 – 16:00
Dorset and Wiltshire
£95 +VAT (Includes materials and Lunch)

Upcoming workshops
North – Garvald West Linton –

Fully Booked

– 9th February 2023
Bespoke Workshop for Turning Point –

Fully Booked

– 31st January 2023 

East – Thera East Anglia –

Fully Booked

– 3rd March
South – Dorset and Wiltshire – June 2023
West – Gloucester – TBC
East Midlands – Derby – TBC
For group bookings of more than 10 people or to enquire about upcoming Dosh events, please email us directly at trainingandworkshops@dosh.org 
Please register using the booking form below.